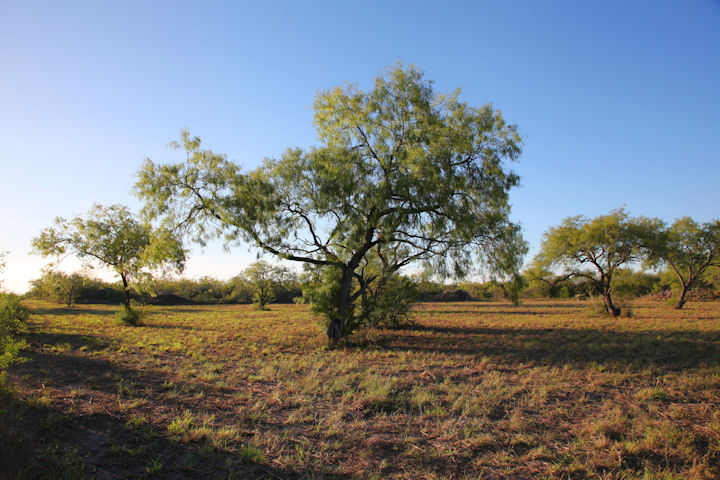 Have you ever dreamed of owning a recreational ranch? The 76.57-acre ranch in George West may just be the property you are looking for.
A Gem Of A Ranch In The Sprawling South Texas Landscape
Located at 555 Farm to Market Road 1596 in Live Oak County, near the Bee County borderline, this sprawling slice of South Texas land is a prize just waiting to be claimed.
This land offers outstanding accessibility to notable destinations in South Texas:
George West – 13 miles west
Beeville – 20 miles east
Corpus Christi – 62 miles south
San Antonio – 90 miles north
Choke Canyon State Park – 30 miles northwest
Lake Corpus Christi – 35 miles northwest
A private easement road provides access to this secured, exclusive ranch, while a well-maintained sendero allows easy travel across the entire property.
An Ideal Space For Raising Livestock, With Plenty Of Room For Natural Wildlife
This expansive Live Oak ranch is perfect for nature lovers, as well as investors intending to start a livestock business.
An abundance of greenery in all directions makes this ranch a thriving habitat for all manner of wildlife—from deer and hogs to a variety of bird species. Lush growths of guajillo chili, hog plum, brasil, granjeno (spiny hackberry), guayacan, opuntia (prickly pear), and other vegetation provide ample sustenance and cover for the local fauna.
Space can also be easily adapted into grazing land for livestock, without causing serious and large-scale damage to natural wildlife habitats.
With these features, this property makes it easy to sustain a livestock farming business, while also leaving space to enjoy recreational activities such as birdwatching or seasonal hunting as permitted by Texas law.
Learn more about managing wildlife on your South Texas ranch in this informative blog post.
How To Get There
To reach this ranch, travel east on Highway 59 for 3.5 miles from the intersection of Interstate 37 and Highway 59. Once you reach Farm to Market Road 1596, travel north for 4.5 miles.
You will find the easement road on FM 1596, leading to the gate of the property after traveling a short distance further.
Note: This listing only offers surface ownership rights
Disclosure: This property only includes surface ownership rights.
Read more about surface and mineral rights in Texas in this blog post.
Learn more about owning a recreational ranch in South Texas with Desert Flower Realty
Are you new to buying a ranch, especially for private, recreational use? Read the following related articles for additional important insights and pointers:
If you are interested in this beautiful Live Oak ranch land, you can inquire with Desert Flower Realty to get started on the process. Reach out to our local real estate experts by calling 361.449.2051 or by sending an email to DesertFlowerRealty(at)DesertFlowerRealty(dotted)com today.