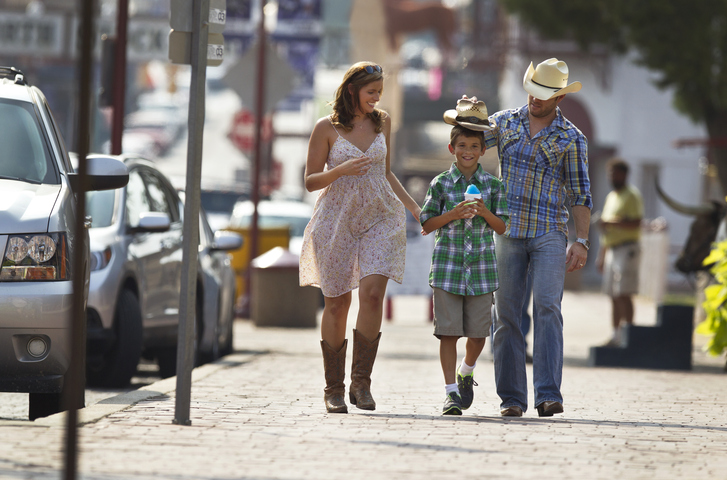 Texas is a great place to live and raise a family. The state has so much to offer that it can be difficult to choose the right place to put down roots. You want to choose a place that offers all the amenities, schools, and job opportunities you'll need. With that in mind, here are the top cities in Texas to raise a family.
McKinney

McKinney is one of the most neighborly places in Texas. If you want kids that will grow up around friendly people who love to socialize then this is the place for you. They'll have plenty of friends too because around half of the population has children under 18 years old. The variety of recreational and educational opportunities is another reason McKinney stands out. Not to mention it has some of the best high schools in these United States.

Interested in what's happening in the city? There's an app for that. The McKinney Convention and Visitors Bureau has an app that residents can use to keep up to date with all the information that matters to them. There really is an app for everything.

Odessa

If you value the finer things in life then Odessa is a good choice. Citizens in Odessa spend an average of 17.7% of their income on housing, leaving plenty of extra money for other things. The Odessa high school has one of the most famous football teams in the country and their stadium – Ratcliff Stadium – was used as the setting for Friday Night Lights. Odessa is also the home of the Leadership Library and Presidential Museum.

There are many unique things to love about Odessa. There's the Odessa Meteor Crater, for example. The University of Texas of the Permian Basin is home to a replica of Stonehenge that is worth checking out too.

Midland

It isn't easy to raise a child and hold a job at the same time. Midland makes that easier with an average commute of 17 minutes. Midland is famous for being the hometown of former United States First Lady Laura Bush. The local economy here is primarily supported by the oil industry.

There's plenty of activities for families to enjoy in Midland. Budding astronomers can check out the Blakemore Planetarium for an incredible look at the night sky. The Central Fire Station building offers free access to two of their first fire trucks too.

Frisco

Frisco belongs on any list of the best places in Texas to raise a family. This suburb of Dallas is top of the tables for families with children and residents with high school degrees. It will soon be the home of the corporate headquarters for the Dallas Cowboys' and T-Mobile are a major employer for the city.

Interested in art? Take a trip to the Texas Sculpture Garden. This office park houses a range of local artistry from around the city. More into sports? Enjoy a game of minor league baseball at the Dr. Pepper Ballpark.

Plano

It's not hard to understand why so many residents of Plano, Texas are long-term residents that have been in the city for years. The city is home to many corporate headquarters including Frito-Lay, Cinemark Theaters, Toyota Motors USA, and the Dr. Pepper Snapple Group. There's a great public education system for the kids and a solid public transportation network for the parents.

Take a walk around the historic downtown area or go more modern with attractions such as the Angelika Film Center, Kid Mania, and an Indoor Safari Park. There's an almost endless amount of opportunity for families in Plano.

Texas is at the heart of Americana and it's a great place to raise children to get a great education and secure a good future for themselves. Consider these five cities if you are looking for somewhere in Texas to raise a family.