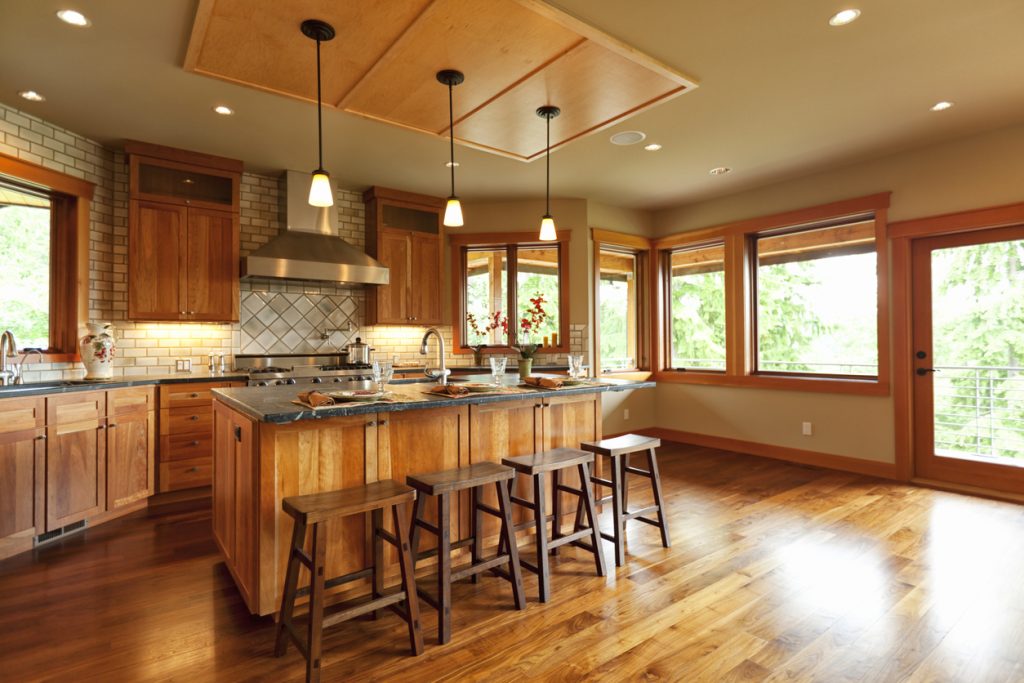 As the place where the entire household's nourishment comes from, the kitchen is the heart of every home. That's why it always deserves ample time and attention when you make improvements in your home.
Read on for our helpful tips to lean on when you remodel your kitchen:
Start With a Plan
Like any renovation project, careful thought and planning should go into your kitchen remodel.
Before heading out to shop for supplies and new appliances, determine what you really need (or want) to change in your kitchen. A visit to sample showrooms can help you get a better idea of your final product.
With a clear picture in mind, it will be easier to budget for all the costs that the project will take. Remember to plot out a logical and efficient sequence for the entire project, as well. This will save you and your contractor time, resources, and energy.
Stick With The Same Layout So You Can Save More For Upgrades
Reface, instead of replacing—unless there are serious damage or safety hazards in your kitchen's current layout. You will have an easier time remodeling simply by updating your finishes and appliances, rather than going all-in on a complete overhaul. Not only that, but you can also save a lot, too. The money you save can be used to purchase higher-quality equipment or materials instead.
Carefully Choose Appliances That Offer Great Value For Money
While choosing established brands for your kitchen appliances is always a good idea—their durability and quality after-sales service make them worthwhile investments for the long term—you should still think twice before paying a premium for their top-of-the-line models.
Check your trusted brand's entire product line for more affordable options that satisfy your needs and most common cooking habits.
Remember that you can always choose to upgrade in the future. But as part of a bigger, kitchen-wide renovation project, it helps to save wherever you can.
Improve Storage
Flowing open-layout floor plans are popular in homes today but do not force them in your kitchen if you have no plans of overhauling the existing footprint. After all, kitchens are more for function, rather than form.
What you can do instead is focus on updating to innovative storage solutions. Use vertical space as much as you can. Hanging shelves and open cabinets are excellent options that are both functional and aesthetically appealing.
You can also maximize cabinet space by adding hanging racks or hooks behind the cabinet doors.
Install Optimal Lighting
When it comes to making any living space feel homier and inviting, nothing beats good lighting. In the same way that you want to keep your main living areas bright and pleasant, so should you also incorporate more light into your kitchen.
There are specific areas in the kitchen that can benefit greatly from some strategic, stylish lighting solutions.
Under-cabinet lighting, for one, is essential especially if you have low-hanging cabinets that can darken the spaces for your food preparation needs. Consider adding sensor-automated lights inside your cabinets, too.
Hanging pendant lights over your kitchen island can also be a nice and classy way to brighten up space and make it more suitable for occasional socializing among family or friends.
To learn more about the best highlights of the South Texas lifestyle, get in touch with Desert Flower Realty. Call 361.449.2051 or email DesertFlowerRealty(at)DesertFlowerRealty(dotted)com and our local experts will gladly assist you with your inquiries.