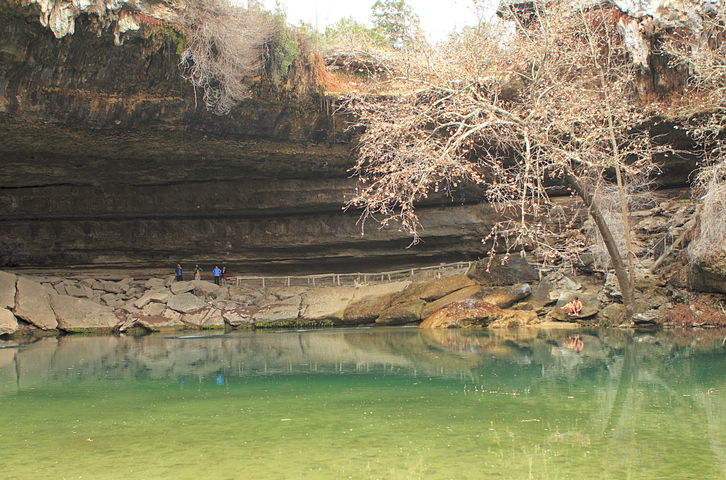 Just a quick search for Texas online will often send back images of arid deserts, hot humid weather, and cactus patches as far as the eye can see. Sure, Texas is hot, but strangely enough it also plays host to one of the most captivating sights in the entire region – the Hamilton Pool. Part of the Balcones Canyonlands Preserve, this geographical feature has been protected for the past 30 years.
The reserve sits on a huge 232-acre site, and protective legislation provides an ample level of security for the local flora and fauna, as well as maintaining the nearby area.
You might not know this, but the Hamilton Pool can actually be enjoyed on a physical level – with reservations being made available for families, couples, and even groups to swim at their own leisure.
When is the Pool Open?
Between March and October, you'll be free to book a visit to the pool where you can swim, enjoy the sights, and unwind in one of the most historic landmarks throughout the entirety of Texas. You'll need to book a weekend trip if you're planning on visiting between November and December, but that's very simple to do and shouldn't take too long.
Is It Easy to Reach?
If you don't mind a small hike, the journey will feel like a day at the park; the pool itself is about a quarter of a mile away from the closest parking lot. There's difficult terrain in between with a few steep edges, but if you bring the right footwear you should be fine.
What is the Pool Exactly?
Think of it as a naturally occurring water feature that is simply maintained by people. With limestone positioned around the edges of the pool, it's possible for the water to keep at its level because of the nearby Hamilton Creek. Although the waterfall that supplies the flow might slow during warmer months, the naturally occurring limestone and sedimentary rocks create a layer; allowing the water height to remain consistent throughout the year (give or take a couple of inches).
How is the Pool Maintained?
In a number of ways, but the first is by ensuring that the quality of the water is monitored. This is done using advanced tools to confirm that the pH balance remains at a state whereby it's safe for humans to be exposed. There are of course factors that can contribute to a shift in pH; such as during heavy rainfall, and when algae are able to grow.
How Can You Visit?
You can take a trip to the Hamilton Creek area directly by car and it will take just under an hour if you're traveling from the west of Austin. For those using a sat nav, the address is 24300 Hamilton Pool Road, TX 78620 – but be sure to book your visit in advance to avoid any disappointment.