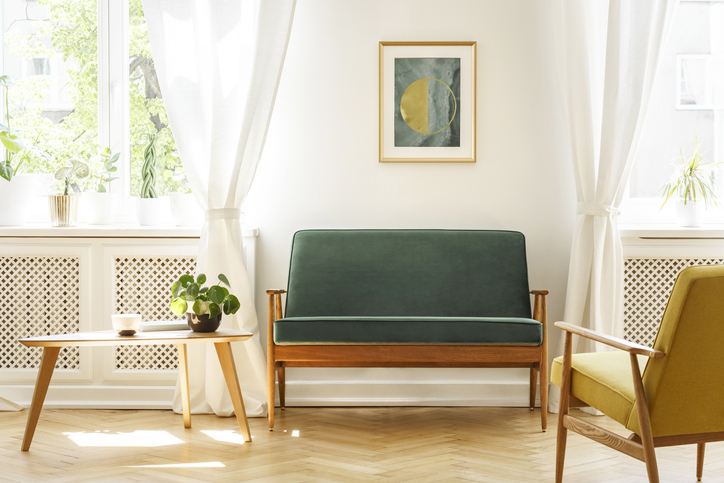 Ranch-style homes are a staple in the American real estate landscape. They're found almost everywhere in the country. Aside from the classic style and practical approach to living, we can also attribute their popularity on how easy it is to style ranch homes. Here are five great ideas that will make the most out of any ranch-style property.
Mid-century Modern

Since ranch-style homes and the mid-century modern movement started from the same era, it comes as no surprise that the mid-century style would complement a ranch home.

Mid-century modern design incorporates a lot of wood in different elements. The lines are also often clean and sleek. Should you decide to go this route, the end result would be a stylish and chic ranch-style home.

Urban Modern

From the 1950s, we're going straight to the now and the Urban Modern aesthetic. It's an updated take on the mid-century modern movement, just more minimalist.

Dressing up your ranch home as the epitome of an urban modern abode would be a creative take on a past-meets-present theme.

Craftsman

If you want a sensible style that will easily go well with the elements of your ranch-style home, consider incorporating Craftsman-inspired decor and furniture. In fact, going for a Craftsman look might even enhance some of the architectural features of your ranch-style property.

Intensive work and research might not also be needed as your ranch home might already have some of the Craftsman style's signature hallmarks. These include custom cabinetry, hardwood floors, wood moldings, and trim.

Industrial

You can play to your ranch home's rustic appeal and bring it out even further by going for an industrial look. Dominant colors in the industrial aesthetic are warm colors with rich tones, although you can also play with splashes of muted greens and blues.

Going industrial might also bring out the creative in you as this look encourages playing around different materials such as leather, wood, and brick. Add soft and hard elements for a balanced ambiance.

Farmhouse

Another design aesthetic that isn't too far from the ranch style is the farmhouse look. For hardware, consider investing in a farmhouse sink (also called an apron sink), distinctive for its size and depth.

Replacing your good old doors with interior barn doors also adds that farmhouse vibe to any property. If you're not too keen on door replacements but would still like to incorporate this element, consider adding sliders in between rooms or replacing cabinet doors.

As for furniture, wooden tables and chairs are easy to find and fit well with the farmhouse look. Speaking of tables, install a large one in the dining room especially if you plan on constantly entertaining friends and family in your home.
Find your very own ranch-style home in Live Oak County
Browse our website to find your dream ranch-style home in Live Oak County and South Texas, or get in touch with our team today to get started. We'll get back to you within 24 hours, guaranteed.