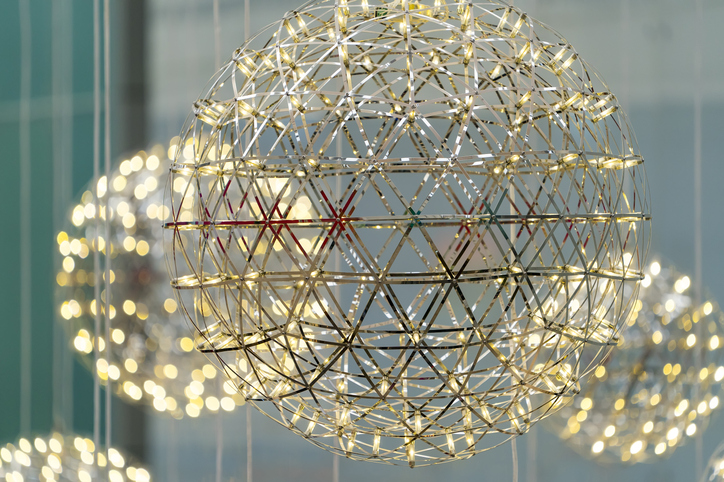 A well-lighted home invites cheer to its residents; a darkly-lit one makes it dreary. That's why homeowners planning to sell their home make it a point to ensure that it's well-lit, both inside and out.
However, careful thought should be placed into finding the right lighting fixtures for each area of the home. Also know where to place and direct these lights to achieve a certain impression.
 Here are some of the best lighting choices in the market and how they can be used to create the effect you desire:
Chandeliers
Chandeliers give a powerful impression of luxury and brightness. The more ornate, the more luxurious they are. Modern options now come in smaller sizes and toned-down designs like candle bulbs. These may look more austere but are more flexible to use in other areas of the house.
First, take into account the height of the ceiling when choosing a chandelier. You don't want its bottommost tip scratching anyone's head. Make sure the chandelier also matches the style of décor in the room so that it won't stick out like a sore thumb.
Chandeliers can work well by the main door entry, along imposing corridors or in the living room, dining room, kitchen, and bathroom. These are places where bright lighting and a centerpiece fixture would be a welcome addition. But be sure to complement these with other fixtures where there is a need for dimmer light.
Accent lights
This lighting is smaller and puts the focus on specific areas or items in a room. This category includes recessed lights, track lighting, wall sconces, and floodlights. Use these to highlight artwork, pictures, mirrors or an interesting architectural feature. 
These lights are best used in the kitchen to illuminate areas like a bar, an island or a counter space. If you have a china cabinet displaying elegant porcelain dinnerware, make it the highlight of your dining room or kitchen by directing accent lights toward it.
Accent lights are also good for the living room and bedroom. Their low light quality makes a room more inviting for rest. When you want to chill and watch a movie, these will emit just enough light without drowning out the TV screen. You can even fit these with dimmer switches that will let you control the amount of illumination in the room.
In the bathroom, these lights can be placed along with other brighter lighting options. Opt for dimmed lights when you first wake up in the morning to use the bathroom or when relaxing in the bathtub.
Floodlights and wall sconces can work as outdoor security lights. Consider making them movement-sensitive so that they will only turn on when someone is outside, essentially keeping your electricity bill manageable.
Pendant lamps
These hanging lights are a more affordable overhead lighting alternative to chandeliers. Each light typically requires just one bulb and the designs usually are simple and modern. Use these for lighting the kitchen and dining areas. They are best paired in the same room with accent lights.
Table and floor lamps
Lamps bring additional illumination to specific areas of a room and come in a wide variety of designs. These are popularly used on bedside tables, beside reading chairs, and on top of work desks. As with chandeliers, choose a lamp style that will blend in well with the décor of the room.
Looking for great properties in South Texas? Talk to us at Desert Flower Realty. We can be reached at 361.449.2051 or via email at DesertFlowerRealty(at)DesertFlowerRealty(dotted)com. We'll be glad to help you out in achieving your real estate goals here.