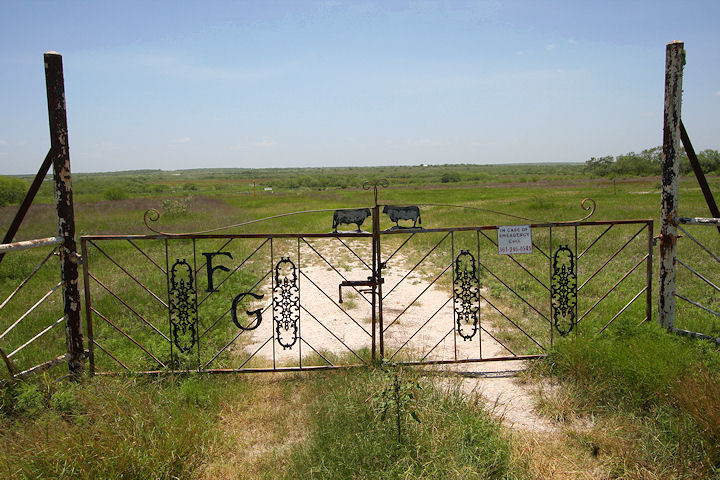 Looking for a place to build your own ranch? 9917 West Highway 72 in Pawnee, Texas gives you all the acreage you need. It is 637.64 acres of fairly flat land dotted with a variety of trees and shrubs – and it can be all yours for $1,785,392.
Countryside Living near Major Cities
9917 West Highway 72's location gives you the right amount of privacy and accessibility. Situated in the southern corner of Karnes County, with 4,352 feet of frontage on Highway 72 and 1,275 feet of frontage on County Road 181, this square-shaped property offers the advantage of accessibility.
With the property's convenient location along the highway, you'll have no problem getting to and from nearby towns and cities. If you need to visit major cities via Highway 72, Pawnee is just 5 miles southwest, Kennedy is 10 miles northwest, Three Rivers is 22 miles southwest, and George West is 32 miles southwest.
Abundant Land, Lush Greenery
With over 637.64 acres of coastal Bermuda grass, native grasses, and massive trees along the creek beds, 9917 West Highway 72 is a scenic, quiet, and peaceful piece of real estate. Sulphur Creek, a 31-mile season stream with three dry tributaries in the eastern portion, cuts across this property. This stream enters from the northeastern corner of the property and exits at the southwestern corner.
If you're thinking about growing your own plants or crops, the soil mixture found in this property makes it easy for you to do so. Clay loam soil, a mixture of sand, clay, and silt, is able to retain the nutrients it needs while providing good drainage. This type of soil is also beneficial for pasture, rangeland, and grazing.
Points to Consider
You won't have to worry about containing your cattle and livestock since a low fence surrounds the property and it has cross fencing throughout, thus aiding in their rotation. In the southeastern portion of the property, you'll also find a large water tank that's an excellent source of water.
This property is a surface offering only, no mineral rights. (In Texas, surface rights and mineral rights typically have split ownership.)
Other Business Opportunities Await
Apart from ranching, there are many other business opportunities to consider in 9917 West Highway 72. Its accessibility to one of the main highways
in South Texas makes it easy for people and goods to travel to and from the property.
You can also open your doors to the public and start your own equestrian business such as trail riding, horse boarding and training, and so on. You can also organize seasonal activities or lease out portions of the property that you won't be using – the possibilities are endless!
Take advantage of this unique chance to own your own ranch. Give me, John Walker, a call at 361-449-2051. You can also send me an email at desertflowerrealty(at)desertflowerrealty(dotted)com to learn more about this fantastic property.
Interested in other ranches in Bee County, Live Oak County, and other nearby areas in South Texas? Check out our other listings here.